Prague Marriott Hotel
Address: V Celnici 8, 110 00 Nové Město, Czechia
About the hotel: The Prague Marriott Hotel welcomes you to the Czech Republic with modern elegance and unparalleled service. Their beautifully designed rooms and suites provide a home away from home, with renovated decor, deluxe pillow top mattresses, high-speed Wi-Fi and flat-screen TVs. Treat yourself to a perfectly cooked meal at The Artisan restaurant or enjoy a coffee at The Artisan Corner, the hotel's on-site coffee lounge. Stay energized during your Prague visit with a workout in our gym as well. Those looking to explore Old Town Prague city centre will find the hotel ideally situated near Old Town Square, the Charles Bridge and other legendary attractions.
Access: The hotel is situated 17km (20-30min ride) from the airport.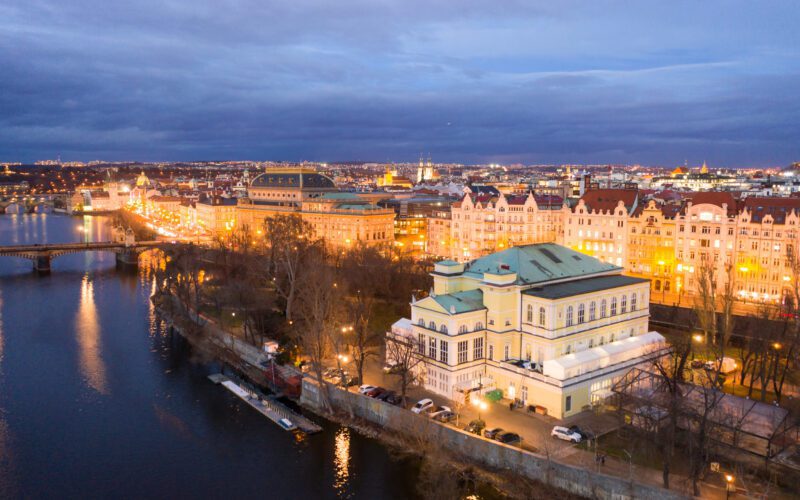 Tuesday Social
Palace Žofín
Slovanský ostrov 226, 110 00 Praha 1
Location at the Palace Žofín:  The Garden (in front of the house) and then The Large Hall (1 floor up)
Time: 19:00 – 00:00
Set up: Welcome drinks, A sit-down dinner and mingle to midnight.
Bus transfer:
PRAGUE MARRIOTT TO Palace Žofín
Bus 1 & 2 leaves at 6:15pm
Bus 3 & 4 leaves at 6:30pm
Bus 5 leaves at 6:45pm
Bus 6 leaves at 7:15pm
Palace Žofín TO PRAGUE MARRIOTT
Bus 1 leaves at 10:00 pm
Bus 2 leaves at 10:30 pm
Bus 3 leaves at 11:00 pm
Bus 4 leaves at 11:30 pm
Bus 5 leaves at 12:00 pm  (Last bus)
For more information, click on the image above